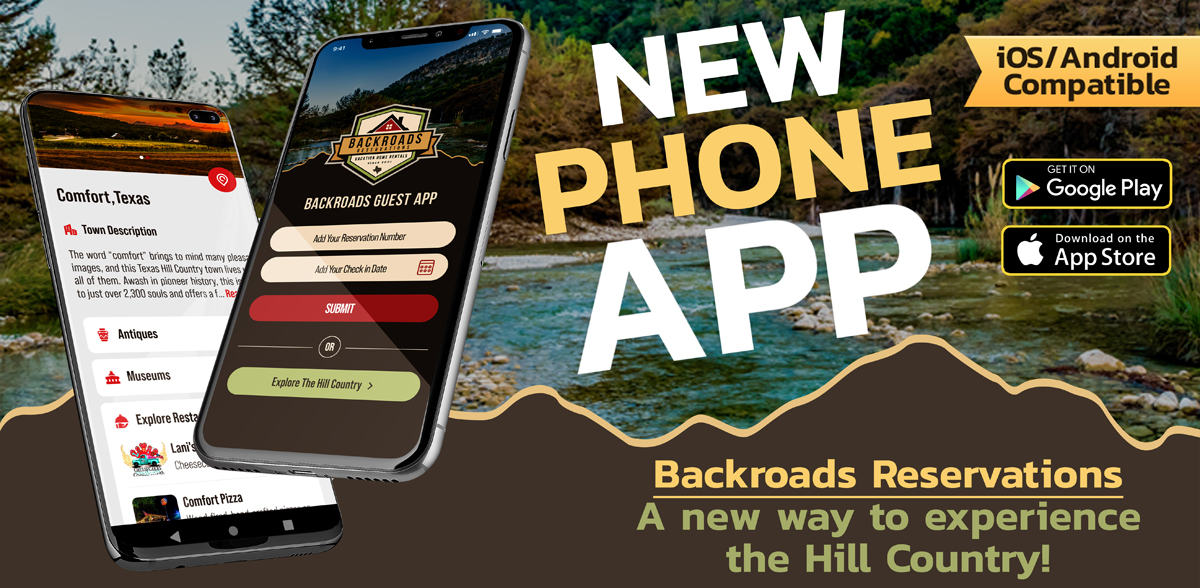 Property Type :
Amenities
Guest House

Heating

Linens

Living Room

Towels

Air Conditioning

Free Parking

Queen Size Bed

Bandera

Cell Coverage

Charcoal Grill

Fully-equipped Kitchen

Satellite TV

Autumn Foliage

Fridge

Kitchen

Microwave

Stove

Coffee Pot

Bird Watching

Photography

Scenic Drives

Walking

Water Sports

Fishing

Fishing Freshwater

Kayaking

Swimming

Tubing Water

Fishing Fly

River

Waterfront

Mountain

Lake View

Lake

Children Welcome

Smoking Not Allowed

Wheelchair Inaccessible

Budget

Family

Romantic
What guests are saying...
My family and I had a wonderful time. The pond is full of fish to catch. It's quiet but full of wild life. We saw several deer even a pair of Zebras! The floor is a bit slanted but but the place is a 100 plus years old. If you head into town I highly suggest stopping too get some blueberry sausages from the local butcher shop!
The place was a bit rustic but nice. It was clean and the bath/shower worked well. The country appeal was most enjoyable with white tailed deer and Axis deer out back of the cabin every morning and evening. We even had wild turkey near the cabin strutting around in full fanning display! The owners stopped by to make sure all was well and they were very friendly people. It was a very quiet place to stay ...out of the hustle and bustle. The floors leaned a little but the place is very old. I would recommend it to anyone wanting to get away!
Spencer was a huge help...our 1st resv. had to cancel due to possible Covid exposure...Spencer gave us other options that were exactly what we were looking for...Back Roads will find you what you want!
Cute, country cabin - Very peaceful and excellent access to the water! Definitely a family favorite!
Incredible location, right by the creek with lots of fish. The property is beautiful. The house is OLD. Very quaint. One side of the house is sinking so the kitchen and bedroom are tilted. The one shower and toilet were a bit of challenge for 7 of us but we got along. we really enjoyed our stay. Close to Bandera but feels like you are nowhere. We will go back.
The cabin was very clean and just as described. We had everything we needed to have a great break from the city. The creek and the property are amazing! We hope to visit again later in the year to swim in the creek. The location is perfect for exploring the area. We visited Camp Verde, Utopia, Boerne as well as Bandera.
View More...