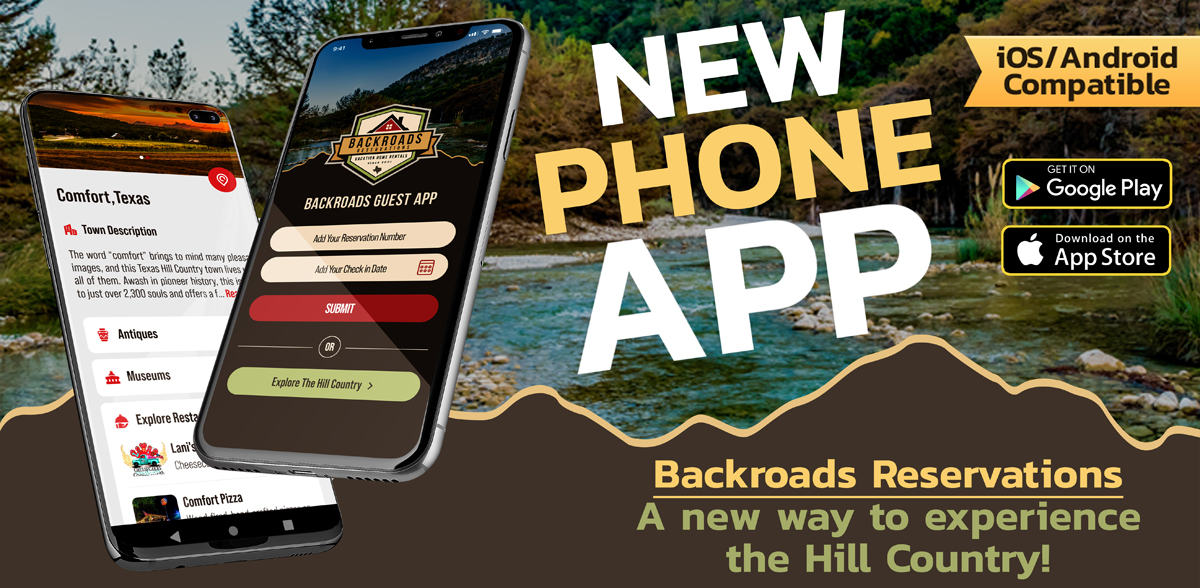 Property Type :
Amenities
Guest House

Internet

Heating

Linens

Living Room

Towels

Air Conditioning

Free Parking

Queen Size Bed

Autumn Foliage

Festivals

Restaurants

Fridge

Microwave

Stove

Spices

Coffee Pot

Bird Watching

Walking

Groceries

Kayak Canoe

Fishing

Fishing Freshwater

Tubing Water

River

Waterfront

Children Welcome

Smoking Not Allowed

Wheelchair Inaccessible

Family
What guests are saying...
What an awesome place. the location was perfect. the private river access was a plus plus. never saw another soul out there. the wildlife was great. we had the whole river to ourselves. our dog loved it. never seen her take to the wilderness like that. we loved it. the town was close enough and the other little towns were not to far away either. bandera is a nice town.
This is a great getaway for the family that is ready to relax. The water is a short walk away,(you cannot see it from the cabin so you'll want to explore), and they have everything you need to cook or watch TV or grill or whatever!! We will be back for sure!
First, we were surprised at the amount of linens available. Also, our young children were thoroughly entertained with all the games available to them inside the cabinets. And watching the deer eating from the feeders was sooo entertaining. The many treks to the river will forever be remembered by all of us because of all the deer making their evening trips right in front of us. Thanks for the use of your cabin. Hopefully we'll be able to visit again soon.
The house/cabin was perfect. It was well-maintained, the deer feeder on the property attracted like 15 deer at one point, and the river access was awesome. Even in mid-June, we had the river to ourselves most of the day. The back deck was perfect for hanging out at night too. We'll definitely be back!
Great host, great cabin, great location, friendliest folks around and very close to town. 100% recommendable!
Perfect for a big group. By far the best river trip. The perfect location. The Medina river was an unexpected gem.
View More...