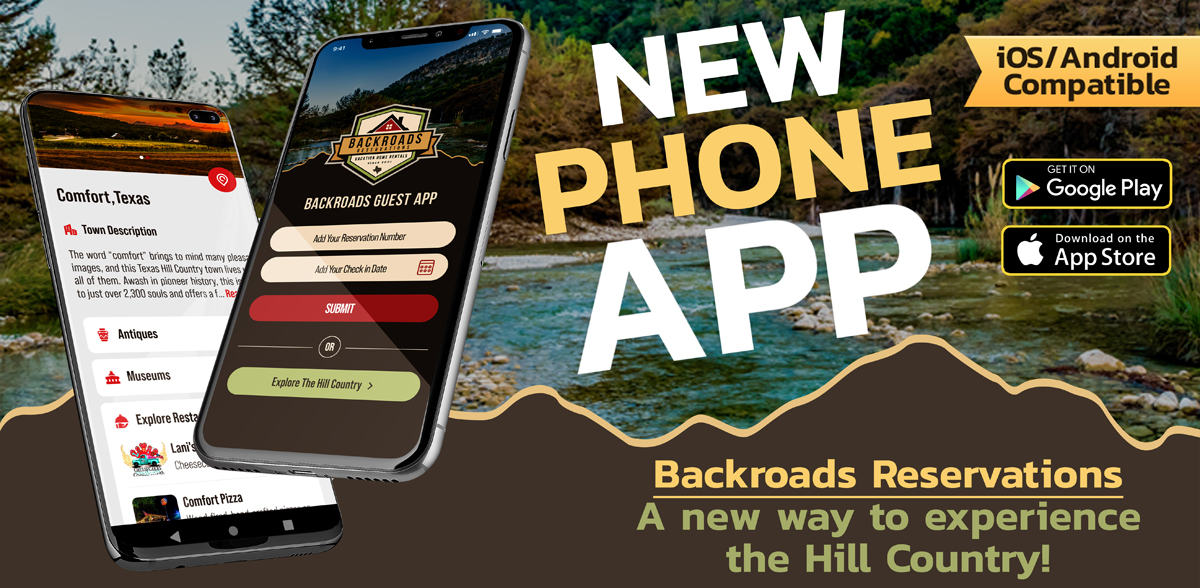 Property Type :
Amenities
Guest House

Heating

Linens

Towels

Washer

Air Conditioning

Free Parking

Bandera

Library

Restaurants

Fridge

Kitchen

Microwave

Room

Stove

Coffee Pot

Antiquing

Bird Watching

Photography

Scenic Drives

Walking

Atm Bank

Groceries

Laundromat

Fishing

Town

Waterfront

Lake View

Lake

Children Welcome

Long Term Renters

Pets Not Allowed

Smoking Not Allowed

Wheelchair Inaccessible

Family

Romantic
What guests are saying...
A very clean, neat, and organized small cottage in a quiet country setting. If you enjoy nature and wildlife at it's best then you couldn't ask for more. The small but active little town of Bandera is a place all should experience.
Home was great. Nice and clean and very cozy. Took my wife for our anniversary was just the tight place. Close to the town beautiful area. Water was low by the lake but the Bandera park is right around the corner. Bed was great house had sanitizer sprays and wipes that was a plus for me shows they care for us as well as their health. Really awesome place and they respond back fast if you need to ask them anything.
The town of Bandera is so very cool. A short drive through a quiet neighborhood and you'll find this sweet little cottage. A shallow lake behind the house attracts birds and wildlife galore. We spent many hours relaxing under the covered porch. The house is well stocked. Definitely stay next time we are visiting the area.
The location of this was wonderful. It was only about a mile and a half into Bandera, but quiet and peaceful, with lots of nature. The lake was almost dry, which is to be expected in a Texas summer. Deer corn was left for us to put out and we saw more deer than we have ever seen. The property is a good size and the cottage was just the right size. We loved our stay!
A cozy, hidden property by a rare, lakeside property close to downtown Bandera. On a otherwise hot summer night, sitting in the glider and catching a cooling breeze while listening to the sounds of nature, was a real plus.
The house was beautifully decorated. The kitchen was stocked with every cooking and baking need you can imagine. Including some food staples (sodas, water, tea bags and spices). The grounds are beautiful and wildlife is everywhere you look. Very peaceful and secluded, pajamas on the porch not a problem. Just a short drive to town made it very convenient. I would highly recommend this property.
View More...