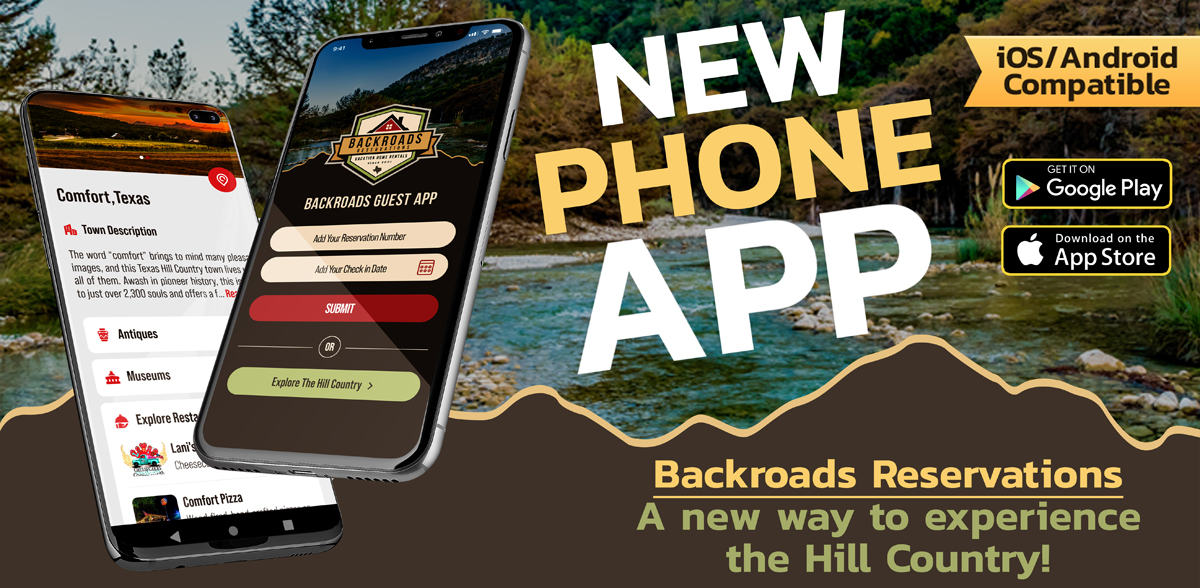 Property Type :
Amenities
Guest House

Internet

Heating

Linens

Towels

Air Conditioning

Free Parking

Wi-Fi

Restaurants

Fridge

Microwave

Coffee Pot

Photography

Scenic Drives

Shopping

Walking

Veranda

Children Welcome

Smoking Not Allowed

Wheelchair Inaccessible

Budget

Family
What guests are saying...
Clean comfortable peaceful and wonderful owners. Thanks for letting me play guitar at the Sundown Lounge! Highly recommend Misty Haven Cabins!
Perfect little hideaway for exploring the hill country. Nice to wake up, sit on the front porch and drink coffee while the deer feed a few yards away.
The cabin was just as it was advertised. Had everything needed including silverware, etc. Keurig coffee maker. The owners Stu and Linda very helpful. When checked in, Stu was right there with us asking if we needed anything. He helped me to unload my Harley trailer from my truck and had a place for me to leave it. Also because night time weather was to be bad, he allowed me to keep my Harley in his metal building where he kept his Harley and other things as well. When I got ready to check out, he helped me to load my trailer back on my truck and get it ready to reload my Harley. There was nothing more than we could ask of these owners. If I return to Bandera again, will for sure stay with them again.
Wonderful hospitality!! So clean and comfortable! The muffins were amazing!! Will definitely stay there again!!
Close enough to town, but far enough for a nice get away. Grounds were well kept and beautifully natural. Interior was immaculate, although I'm not a bike rider, loved the Harley theme. I will definitely be back!!